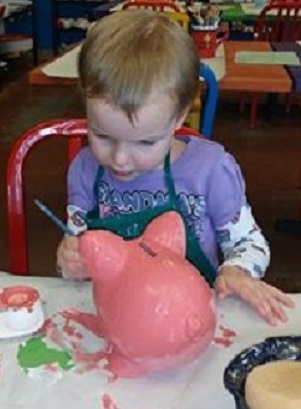 1)  Choose your piece from hundreds of possibilities.
2) Choose from over 100 colors.
3) Doodle, draw, copy or use our idea books, silk screens, stamps, sponges, stencils, and more to design your own work.
4) Leave it for one week — we will fire it and wrap it.  Create more than just a piece of pottery, make a beautiful memory.
No studio fees
No up-charges
Customer Loyalty Programs